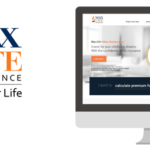 Website MaxLifeIns Max Life Insurance
Max life insurance Hiring for the position of Center Manager – Affluent Banking (Team Handling) Bancassurance Channel – Yes Bank
CTC Range 4 to 7 Lacs
Band 4
Reporting to: Regional Manager – Bancassurance
Key Responsibility Areas:
Recruit, train and Supervise executives to achieve the agreed business targets and insurance sales in the defined cluster (40 and odd branches) and building a progressive partnership with the bank.
Manage the discrepancies at the cluster level, provide support for ongoing issue resolution, manage initiatives deployed, providing induction and on-the-job training for Ops processes and workflows to team in order to achieve operations excellence & derive customer satisfaction.
Participate in the hiring process, Counsel and Mentor performance, Conduct Fortnightly PRPs, co-create and implement recognition platforms in order to build a capable and motivated team in the Yes Bank Relationship.
Anticipate training requirements for the partner and lead the development and deployment of partner training programs in order to increase the selling effectiveness of owned as well partner teams.
To ensure that the system requirements are met in order to the relationship is productive and mutually beneficial and compliant with all regulatory requirements.
Deploy and monitor implementation specifically Bank staff contests/R&R in order to accelerate revenue generation with the Channel.
Experience: 4 to 7 years with 2-year team handling experience.
Apply online now or Share CV on What's App at 7818940446