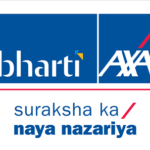 Website meravyapaar Bharti AXA Life insurance co. ltd
Jeevan Suraksha ka Naya Nazariya
Job opening for the position of Financial Advisor – CAB – Banking & Broking
Bharti AXA Life Insurance is hiring Financial Advisor for Banking and Broking Channel (CAB)
Location: All over Mumbai Available.
CTC Range: 3 to 4.5 Lacs
Experience: 1 to 4 years
Qualification: Minimum Graduation or Above
Job Description:
To manage multiple branches of the Allocated bank/Channel Partner.
Managing bank as a channel partner, generating sales through cross sales of products
Initiate business development strategies so as to generate good volume of business through bank branches.
Relationship with the Branch Manager of the bank partners branches
Relationship and Motivation of branch staff to help generate leads
Maintain and build relationship with the customers of the Bank.
Apply online now or Share CV on What's App at 7011620662