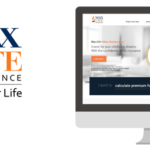 Website MaxLifeIns Max life insurance Co. ltd
Karo Jyada ka Iraada
Job Description – Financial Service Consultant- Revenue Channel – Max life insurance co. ltd
CTC Band up-to 3.5 Lacs
Position
Financial Service Consultant – SPARC (Service Points As a Revenue Channel)
Department Operations
Function Operations SPARC
Reporting to
CSM (Customer Service Manager) SPARC
Band 5
JOB SUMMARY
Introduction: SPARC is a new initiative aimed at leveraging service touch points with existing customers to generate new sales. We currently have a service-to-sales (S2S) model in place for walk-in customers at our branches. However, there are many other instances and touch points, where we interact with our customers, which are not leveraged for generating sales such as financial payouts, service request, premium reminder calling etc. .
This position will be responsible for customer service, retention and sales to existing MLI customers through relationship building.
KEY RESPONSIBILITIES
Customer Service/Retention through relationship management
Establishing and strengthening the relationship with the allocated customer base
Collection of due premium from customers
Collection of additional document requirement related to reinstatement
Resolve simple and easy service request of customers.
Receive and log complex service request of customers in the system.
Provide appropriate advice to customers to continue existing policies.
Generate interest of the customer to buy another product post providing proper service.
Cross-sell / Upsell
Work on every lead allocated from HO team
Identify the financial goals of customers and provide financial planning assistance.
Pitch products as per the need of the customer
Convert leads into a new sale.
Measures of Success
Execution measures
Collection of due premium as per target.
Service resolution percentage/TAT
Meet cross sell/up sell business targets
Customer satisfaction score
Key competencies/skills required
Building relationships ability to influence customers
Building collaboration
Detail-oriented
Customer centricity.
Key Relationships Management (Internal /External)
Internal: Head of SPARC, Field Ops, Training, HR
Desired qualification and experience
Graduate
Must have a minimum of 1+ years experience.
Experience in managing the customer relationship
Knowledge of Insurance sales and related processes
Register and upload CV here or share on whats app at 80102 80101