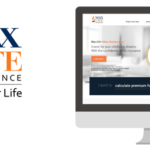 Website meravyapaar Max life insurance Company Limited
Max life insurance Leadership Positions in Mumbai (CAT Channel and Agency Elite Vertical) Mumbai – CTC Range 8 lacs to 12 lacs
Basic Requirements for the job are below.
·         Must have team leading experience for 2 years
·         Stability on an avg. of 3 years.
·         Insurance experience of minimum 7-8 years
·         Should be from Life Insurance (Direct/Agency/BANCA)
·         Age not more than 38
·         Must be a local of the city.
Apply online now or share resume on WhatsApp at 80102-80101 or 7011620662.