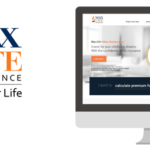 Website MaxLifeIns Max Life Insurance
Max life insurance Hiring Regional Manager for APC Channel – Mumbai Location.
Reporting to : CVP & Head- APC
CTC Up-to 17 Lacs
Key Responsibilities:
Meet targets for the Locations /Offices
Achieve revenue targets
Manage the office costs within budget
Monitor the productivity of the offices as per the GPA– Case rate, paid cases per agent, YTD appointments, BDM appointments, proactive agent retention rate, FYC, AFYP, annual mode business and persistency
Track competition on products, infrastructure and initiatives
Handhold develop and supervise Office Heads to meet the business plan and follow growth
leadership practices
Develop and execute plans for growth of the agency
Complete BDM module for the region as per plan
Develop and mentor the OH to excel on his KRA with long term vision for BDM and Agent& Agency Leader Retention
Ensure retention BDM's & Agency Leaders and support Office Heads to:
Formulate and implement development plans
Meet training needs
Communicate with them on a regular basis.
Implement reward and recognition programs for the Agent Advisors, Agency Leaders & BDM's
Ensure Capacity Utilization on Manpower
Ensure that service delivery to customers is as per standards
Ensure the delivery of pre-licensing and post licensing training for Agent Advisor
Ensure that all agent advisors follow standards and are trained on it.
Brand building and thought leadership aimed at achieving vision of the company
Implement Growth Leadership practices in the region
Job Summary:
Manage the Offices as a revenue center head
Manage the Office sales targets
Ensure recruitment and development of all associates in the region
Manage customer service, training, zone regional business verticals and operations.
Apply online now or whats app RM APC to 8010280101