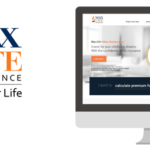 Website MaxLifeIns Max Life Insurance
Max life insurance is hiring Training Manager for Bancassurance Channel for Mumbai, Bhopal & Jaipur Location.
CTC 7-8 Lacs
Must Have Skills – Sales Force Training
Minimum Qualification – Graduation
Reporting to : Chief Manager – Training (Bancassurance)
Key Responsibilities:

1. Enabling internal & external stakeholders (employees and business partners) through implementation of training plan for all accounts/ Employees based in the state(s).

2. Conduct Knowledge & Skill training which includes launch training, ongoing training, new employee training and SP training etc for in all mapped channel (Bancassurance, Partnership Distribution and Group Business ) for all audience.

3. Tracking business performance in each channel, identify productivity limiting gaps and support corrective action, through training and development.

4. Ensure regular on the job facilitation of GID's, IID's and FODs. Responsibility of IRDA Audit & Compliance and subsequent training in each channel.

5. Ensure traction of data on performance, publishing MIS, dashboard, calendar etc. timely and effectively.

6. Providing additional on-the-job help and support to generate business through making pitch presentations and meeting individual customers etc.

7. Managing costs to be within budget; effective and efficient utilization of all resources

8. Organize and make presentations in internal and external seminars/ corporate presentations.
Initiate and run a project on impacting key business levers & enablers, challenges
DESIRED QUALIFICATIONS and EXPERIENCE:
· Graduate in any discipline
· Must have approx. 3 years insurance sales/training experience
· Excellent product and basics of life insurance knowledge, a LIII or AIII will be preferred
· Good communication/presentation skills
· Proactive Planning and ability to execute flawlessly
· Relationship building, working with and through others is a must
· Must be proficient in MS Excel, MS Word and MS PPT
Apply online now or Share CV on What's App at 7818940446