Subscribe For
Free
Job Assistance
Mera Vyapaar Community: Submit Contents and Articles - Guest Posting
Guest Post Terms and Conditions
By submitting an article to Mera Vyapaar Community, you acknowledge that you have read and understand and also comply with the following Terms and Conditions:
Guest Posts must be your own, original piece of work.
Plagiarism or copyright infringement is not permitted at all.
Articles or Posts will acknowledge your authorship, but will be the property of Mera Vyapaar Community.
You are welcome to share a link to the posts you have authored on any social media site or your website.
Guest Post should inform and empower readers. Posts should have relevant message for the audience.
We will not publish and/or will remove any post or comment on a post in which you pretend to be someone else; misrepresent your affiliation with a person or entity; or upload, post or transmit content that is:
Inaccurate, harmful, obscene, pornographic, defamatory, racist, violent, offensive, or harassing.
Otherwise objectionable to NGe or other users of website.
Violates or infringes anyone's intellectual property rights; or
Inconsistent with any of the other terms and conditions of NGe Jobs.
Affiliate links are not at all permissible in Guest Post submissions.
Guest Post writers will be allowed to have one link to their website or social media profile within the author acknowledgement. (This link must not be affiliate link)
We don't offer any compensation for writing Guest Posts.
We reserve the right to edit Guest Posts where necessary.
We reserve the right to refuse publication or remove a Guest Post without prior notice to the Guest Post Writer.
By providing a Guest Post to us, you agree that you are in no way becoming a part of the website or company, nor shall you hold yourself out to be a member of website or company.
We welcome and encourage Guest Posts on subjects related to Corporate Governance, Corporate Culture, Recruitment's, orientation, Job templates, CV formats and Guidance to enhance presentation skills, Motivational contents, Best opportunities with corporates.
                                   Mail your Plagiarism Free Article to nk.jain@meravyapaar.com
"Nourishing Careers, Enriching Lives"
Tips & Articles – The world of Recruitment
The Changing Strategies in the World of Recruitment
During the past few years, corporates adopted several changes in their recruitment strategies. Human Resource Tools and Software enabled Artificial Intelligence…..
Tips to Choose an offer – The Best Choice
To Choose an offer can be momentous event. To research prospective employers and review options can help you to choose the best career path.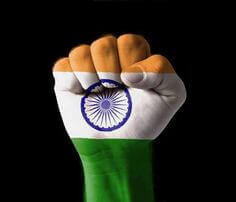 Future of Busines Process Outsourcing ( BPO) in India
In the recent years, India has occupied the superior position in Business Process Outsourcing.Efficiency and customer service make India stand out from the crowd…..
Interview Tips for Management Graduates
Ultimate goal of management graduates is to land with their dream job. They want to start a highflying career……
Social Recruiting | Recruitment Marketing
Social Recruiting: Almost every candidate is active on social media, hence social recruiting is most important part of Recruitment. …..
The war of Talent in Indian Campuses
The news these days are full of stories that how the top tier students in IIT or IIM or NIT are offered big salaries with sign on bonuses too…….
help your friends and dear ones in initiating their first or next step towards career growth and make money for yourself too…..
A resume is an influential summary of an individual's qualification for employment. There is no standard format for CV….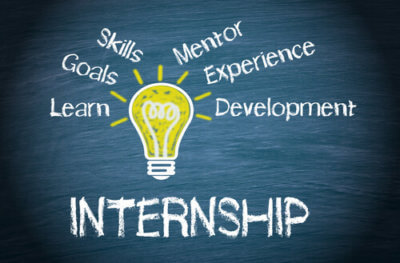 What you as an intern must look for before opting for Internship with any Employer.
Thousands of College students hit the ground every year….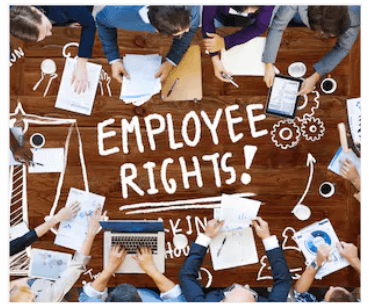 Is taking Employee Retention initiatives now more important than before?
Now a days, employers have to work hard to hang on to their best staff. Here are 4 good reasons why businesses should be working hard on employee retention initiatives….
How Outbound and Inbound Recruiting are different?
There is a huge difference between Outbound and Inbound recruitment. Outbound recruiting is how you push the message out that you are hiring, for example, job postings, mass mailings, social media….
How to Recognise a Great Resume in Two Minutes?
A good candidate is always aware that their resume is the first part for them to be introduced to any company. The first thing that as a recruiter you must grab is how clear and well-formatted the CV is….
Do's and Don'ts for Consultants Recruiting Mid & High-Level Candidates
Mid & High-Level Candidates are in high-demand and hence it's crucial that you approach them in the right way, even if the job is well-designed and highly compensated…..
Question Employer need to ask in Reference Check
The most effective way to do business is "Trust but verify".  In the world of Recruitments, reference checks are a valuable tool for recruiters and corporates…..
How to Hire the candidates who matches your Company Culture
Company culture is made up of the goals, missions, vision and values of every employee. Job seekers today, are placing….
Self-Employment – An Aspirational Goal
We all have heard stories of successful entrepreneurs who worked doggedly, with laser focus on their dreams, aspirations and goals forsaking all other forms of fulfilment in hot pursuit of that golden ring of success…..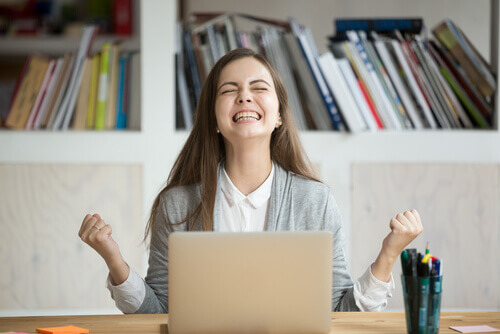 Freelance Recruiter – Part Time Jobs | Recruitment Affiliates
If you want to maximise your earning potential, comparatively becoming a recruitment affiliate and starting your own business is a better option. It is a Work from Home opportunity….
Nirmal Gyan Enterprises will not be responsible for any payment to any Company.
All Terms of Use are applicable